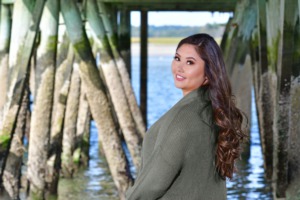 Meet Angie Lewie! She is passionate and intuitive with a great love for helping people. Her passion for real estate was inspired by her submersion in the residential construction industry. Learning about homes down to the bare bones – inside and out – lit a fire within her that fast evolved into a desire to help families find or build the homes of their dreams. Angie has naturally developed an affinity for the rewarding and satisfactory joy that results from providing clients with the ultimate experience of selling or buying a home.
Angie's professional background of providing high quality service comprises of retail customer service, bank assistant manager, office manager for a custom construction firm, and as a property manager for a handful of apartment buildings, all within Southern Maine. This vast exposure formed her into a realtor who is knowledgeable of the multiple aspects of real estate. She also has the ability to leverage several connections within the industries from home repairs to home lending which align with her goal to ensure that she is able to provide complete service from beginning to end.
The mindset of Angie is 'where there is a will, there is a way' and will always strive to make it work. She is relatable and down to earth, genuinely looking beyond the sale to make a connection with clients and foster lasting relationships. Her retentive memory for names and small details is a welcomed plus!
During her down time, you can find Angie spending time with her family while experiencing life through the eyes of her sweet, most precious baby girl. Teaching her all the wonders of Maine from gardening and snowshoeing to seeing her love for tractors and excavators is the perfect way to unwind any day, any time.